Bluzelle, a decentralized database service for dApps, has been recognized as a leading blockchain provider by Forrester Research in its report 'Vendor Landscape: Blockchain Technology Providers In Asia Pacific' October 2017. The report cites Bluzelle in both the infrastructure for general-purpose and software for on-premises deployment categories, stating it "delivers value that traditional approaches can't achieve".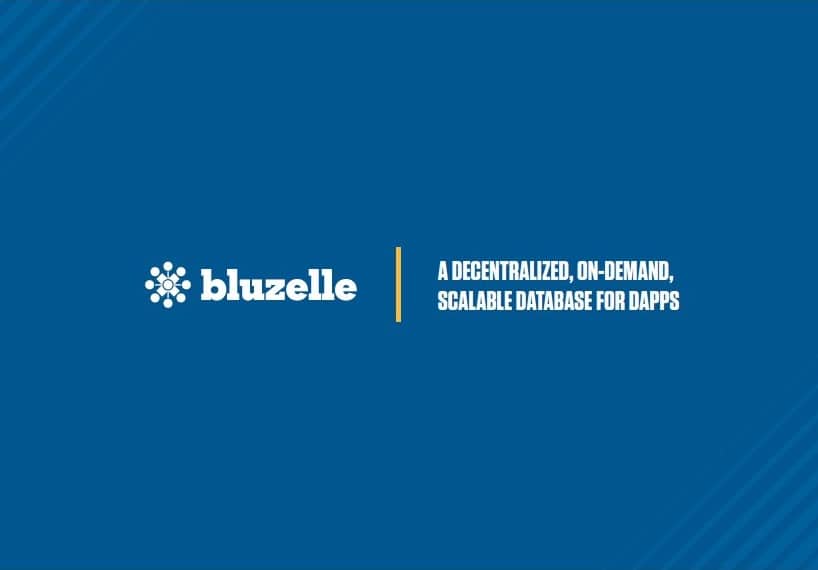 Bluzelle co-founder and CEO Pavel Bains, commented, "We're thrilled to be included in this influential report from Forrester Research alongside major global vendors. As a start-up that only moved to Singapore eighteen months ago it adds tremendous credibility to the work we've been doing, and at the same time validates our reasons for coming to Asia. We hope it will show even more enterprises how important blockchain and decentralized computing is becoming to digital innovation."
Bains and co-founder and CTO Neeraj Murarka decided to move Bluzelle to Singapore, having recognized Asia as one of the biggest growth markets for enterprise services. Since doing so, they have signed major enterprise customers including AIA, Zag Bank, and Temenos. All are undergoing digital transformation using Bluzelle's blockchain technology suite including smart contracts, payment & clearing, identity management and security.
Bluzelle's decentralized database services create unrivaled reliability and scalability. Through rental of idle computer hardware, Bluzelle store tiny pieces of data on groups of nodes, therefore, eliminating any point of failure. This unique model doesn't depend on data centers, and is able to scale database services in an instant. Those renting their hardware will be incentivized with cryptocurrency, and Bluzelle is planning a token sale in late November.
Bluzelle were the only blockchain infrastructure provider named by Forrester within the report, putting the company alongside blockchain heavyweights such as Ripple, Factom and Microsoft as the most promising vendors in the Asia blockchain ecosystem. The accolade from one of the world's most influential technology research companies follows news this month that Bluzelle successfully developed a KYC blockchain solution with Asian financial institutions OCBC Bank, HSBC and Mitsubishi UFJ Financial Group (MUFG).
For original report , please refer  to : https://www.chipin.com/bluzelle-enterprise-blockchain-adoption-asia-pacific/