Hong Kong, June 20, 2018– Quantifeed, Asia's leading B2B robo-advice provider, today closed US$10 million in a Series B funding round. The investment is led by Cathay Financial Holdings (TWSE: 2882), Taiwan's largest financial holding company, with participation from Legg Mason Inc (NYSE: LM), the US-based global asset manager.
The Series B round will enable Quantifeed to fuel its regional growth in Asia. The investment will support the opening of an office in Singapore. The funds will also accelerate research and development in areas such as behavioural analytics and data science to improve customer engagement.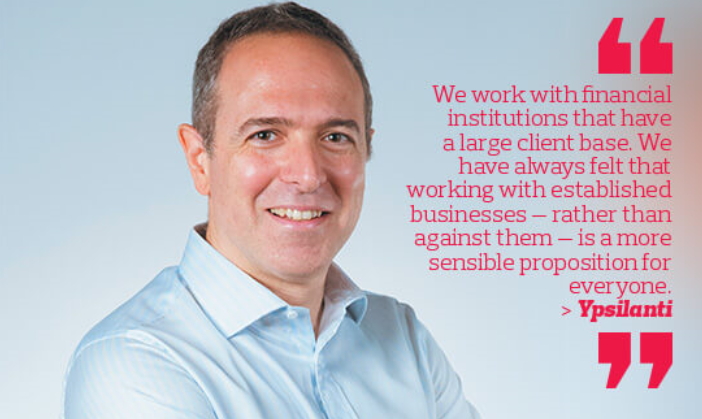 "We welcome the commitment of Cathay Financial Holdings and Legg Mason to our growth and we are confident that they will bring enormous value to our business," said Alex Ypsilanti, CEO and Co-Founder of Quantifeed. "We are bringing about wealthcare, a service aimed at helping everyone make the most of their savings to achieve their financial goals. Our mission is to enable financial institutions transform themselves into providers of this service on a large scale. The additional funding allows us to fulfil this mission."
Quantifeed provides B2B robo-advice services to nine financial institutions across Asia, including Cathay United Bank, a wholly owned subsidiary of Cathay Financial Holdings.
"We have developed a strong relationship by working closely with Quantifeed to build our digital wealth management platform," said David Sun, Senior Executive Vice President for Cathay Financial Holdings. "We've experienced first-hand the company's relentless focus on servicing its clients and its ability to deploy cutting-edge technology to create digital wealth solutions. This round gave us the opportunity to continue executing on our strategy of collaborating with and investing in technology firms poised to transform financial services."
Quantifeed currently has operations in Hong Kong, Taiwan, Malaysia, Singapore and Australia. Demand for digital wealth management solutions is accelerating rapidly in Asia as financial institutions respond to customer expectations for more personalised solutions and engaging relationships.
Commenting on the announcement, Lennie Lim, Head of Asia Distribution, Legg Mason Global Asset Management, said: "Legg Mason's investment in Quantifeed reflects our ongoing commitment to support our global intermediary clients in the digital transformation of their business. We have been impressed with Quantifeed's leadership team, product offering and track record in the Asia Pacific region. We think Quantifeed is well-positioned to help customers achieve their financial goals and financial advisors strengthen the customer experience."

About Cathay Financial Holding 
Cathay Financial Holding Co., Ltd. (www.cathayholdings.com.tw) is the largest financial holding company in Taiwan and a leading provider of financial products and services. The company's primary subsidiaries include Cathay Life Insurance, Cathay United Bank, Cathay Century Insurance, Cathay SITE and Cathay Securities. As of December 31, 2017, the company had total assets of over US$290 billion and over 13 million customers. In recent years, Cathay Financial Holdings has continued to increase its presence in Asia, including in China and Southeast Asia.

About Legg Mason
Guided by a mission of Investing to Improve Lives™, Legg Mason helps investors globally achieve better financial outcomes by expanding choice across investment strategies, vehicles and investor access through independent investment managers with diverse expertise in equity, fixed income, alternative and liquidity investments. Legg Mason's assets under management are $747 billion as of May 31, 2018.
For original report, please refer to:
https://en.prnasia.com/releases/apac/quantifeed-raises-us-10-million-series-b-funding-from-cathay-financial-holdings-and-legg-mason-214422.shtm