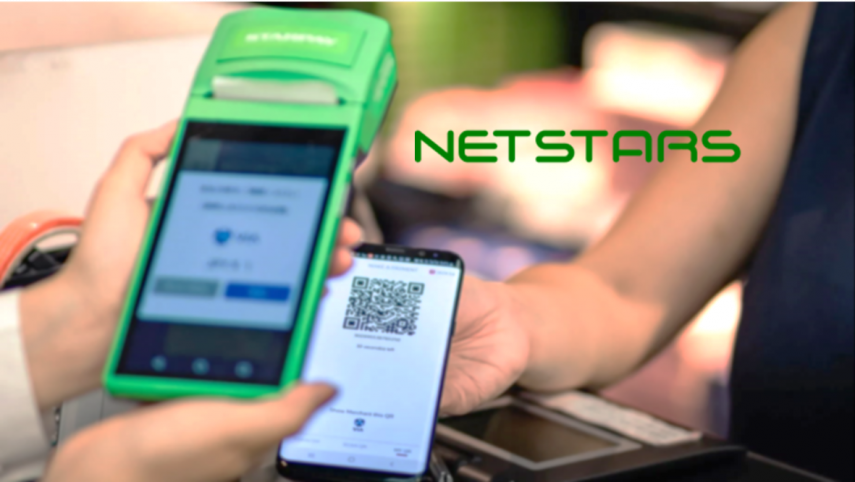 On May 21, 2020, Japan's largest QR-code payments aggregator received strategic investment from LUN Partners Group. This strategic round closely follows the Company's previous financing from the Itochu Corporation in late 2019. To date, Netstars' has received investments from prominent Japanese companies, including LINE, Japan Post Service, Shinsei Bank, Sumitomo Corporation as well as Japan's largest telecom company, NTT.
Netstars was founded in 2009 by Chinese-Japanese entrepreneur, Tsuyoshi Ri, whose team possesses deep expertise and understanding of the social, cultural, and market landscape within Japan. Over the years, his Company has developed the payments aggregation solution – StarPay, which integrates different payment providers into a single device or software platform, allowing for interoperable and efficient point-of-sale processing of QR code payments from Japanese consumers and foreign tourists alike. Thus far, StarPay is used by more than 200,000 merchants across Japan and has aggregated 37 payment providers into its platform, including PayPay, LINE Pay, AliPay, and Wechat Pay.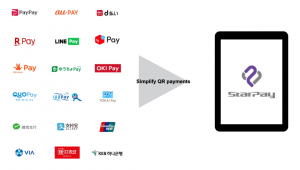 Compared to the widespread adoption of Alipay and Wechat Pay in China, Japan's market is only now starting to adopt and utilize mobile payments. Annual tourism to Japan from China is also fueling recent increases in adoption. In 2019, Chinese tourists contributed approximately 100 billion RMB in consumer expenditure to Japan's economy. And with QR code payments being the primary method of payment for Chinese tourists, Japanese merchants are increasingly receptive to the adoption of QR code payment collection.
Additionally, in order to promote further the digitalization of Japan's economy, in April 2018, the Japanese government issued the "cashless vision" plan, which aims for cashless payments to represent 40% of all payments in Japan by 2025. As a way to accelerate towards this goal, the government also issued a massive 650 billion JPY grant to businesses looking to install or provide cashless payment systems. Many technology providers throughout Japan identified the government's policy as an opportunity and have rapidly developed their own payment provider businesses and corresponding QR Code payment applications. Furthermore, to compete and capture maximum market share, these payment providers have also introduced generous discounts and subsidies to customers.
Unlike China's two-player market of Alipay and Wechat Pay, Japan's QR Code payment market has more than 10 different local providers as well as many foreign providers as well. With such a crowded market, the process of choosing a payments collection system becomes extremely difficult and complicated for merchants. Netstars solves this problem by connecting dozens of local and foreign providers to a single, interoperable terminal. Netstars' positioning as the largest payments aggregator in Japan further ensures its accelerated growth in the years to come.
In 2015, Netstars started as Wechat Pay's first distribution agent in Japan. Today, Netstars has aggregated numerous payment providers, including China's 3 largest payment companies Wechat Pay, AliPay, and UnionPay. In the future, Netstars will also leverage the experiences of these Chinese payments companies in the development of new retail products, services, and solutions for its merchant customers. Furthermore, the Company will also expand its payment aggregation solutions to other overseas markets as well.
"Similar to the mobile payments "warring period" that we saw in China from 2013-2015, Japan is undergoing the very same phase of intense competition. Netstars currently plays a crucial role as the bridge between the various payments providers and the numerous merchants across Japan. The sudden arrival of Covid-19 in 2020 emphasizes the safety and convenience of cashless payments. Paired with the rise in consumer demand and economic activity that comes with the now rescheduled 2021 Tokyo Olympics, Netstars is well-positioned to capture significant growth in the coming years." Chairman of LUN Partners Group, Mr. Peilung Li, further expressed, "We look forward to the synergies that can be realized through close collaborations between Netstars and our other FinTech portfolio companies. We also plan to connect Netstars to our global network of strategic partners and aid the Company in its overseas expansion efforts."