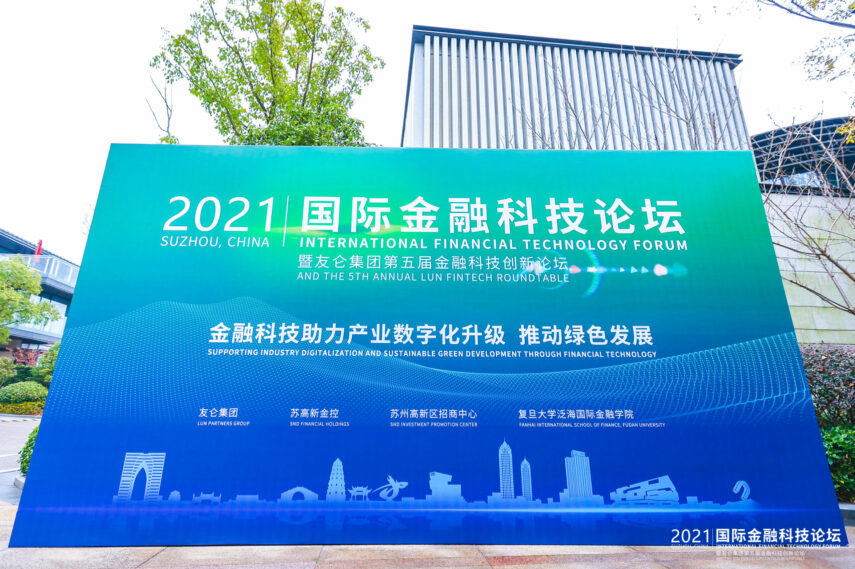 With the support and guidance of Suzhou New District ("SND") Administrative Committee, LUN Partners Group along with SND Financial Holdings, SND Investment Promotion Center, and Fudan University's Fanhai International School of Finance ("FISF"), successfully held the 2021 International Financial Technology Forum and the 5th Annual Lun Fintech Roundtable at the Suzhou Finance Town Conference Center on 9th December, 2021.
Deputy Head of Suzhou New District, Meihua Yu, Founder and Chairman of LUN Partners Group, Peilung Li, and Deputy Dean of Academics of Finance at FISF and the Founder and Director of Fanhai Fintech Research Center, Charles Chang, attended the conference and provided opening remarks.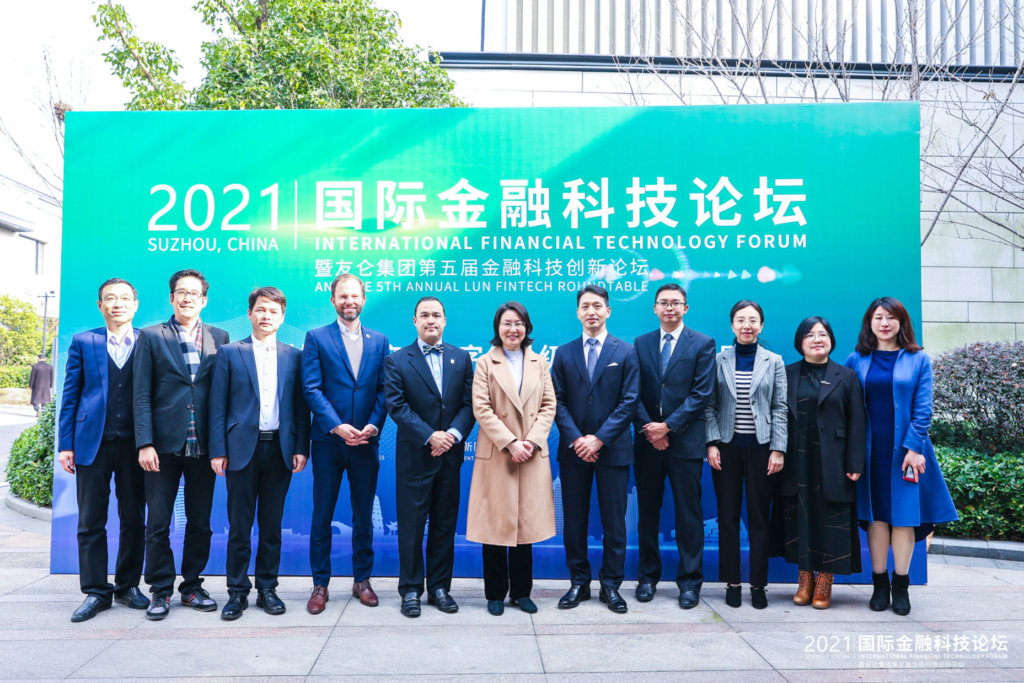 This year's conference theme centered on "Supporting Industry Digitalization and Sustainable Green Development Through Financial Technology". More than 200 global experts from academia and industry were invited to join the summit and discuss new challenges and opportunities for sustainable development of different industries. Due to pandemic related restrictions, certain conference participants joined the summit from online as well.
To start the conference, a series of virtual and in-person keynote presentations were provided by featured business leaders and experts from a variety of FinTech verticals and academic disciplines:
In "Revolutionizing the Capital Markets: Role of Unicorn Shares Trading in the Innovation Economy", Greg Brogger, Board Director of Forge Global, Founder of Nasdaq Private Market and SharesPost, shared his view on the historical development and new liquidity solutions being offered in the private shares markets.
In "Digitalization of Global Supply Chains and Business Networks", Christian Lanng, Founder and CEO of Tradeshift spoke on the impact of digitized supply chain management on global trade in the pandemic.
In "Transformation of Japanese Business Through China's Digitalization Model", both Tsuyoshi Ri, Founder and CEO and Chuck Chen, CTO of Netstars, shared their journey through different stages of development for their QR-code mobile payments ecosystem as well as their views on the future development of mobile payment in Japan.
In "Making Borders Matter Less for Africa", Dare Okoudjou, Founder and CEO of MFS Africa, introduced new business strategies for MFS Africa and his company's efforts to go global and bridge to China through its joint venture company, MFS Africa Asia.
In the first in-person keynote presentation, Christoph Nedopil, Professor of Practice in Economics and Director of the Green Finance & Development Center at FISF, Fudan University, delivered his speech on the topic of "Technology for Green Finance How It Can Help Achieve The 30-60 Targets".
And lastly, for the final keynote presentation, Yinchao Wang, Board Secretary and Legal Director of Goodwe, a flagship company in the Suzhou New District, presented on "The Establishment of a New Era of Smart Energy".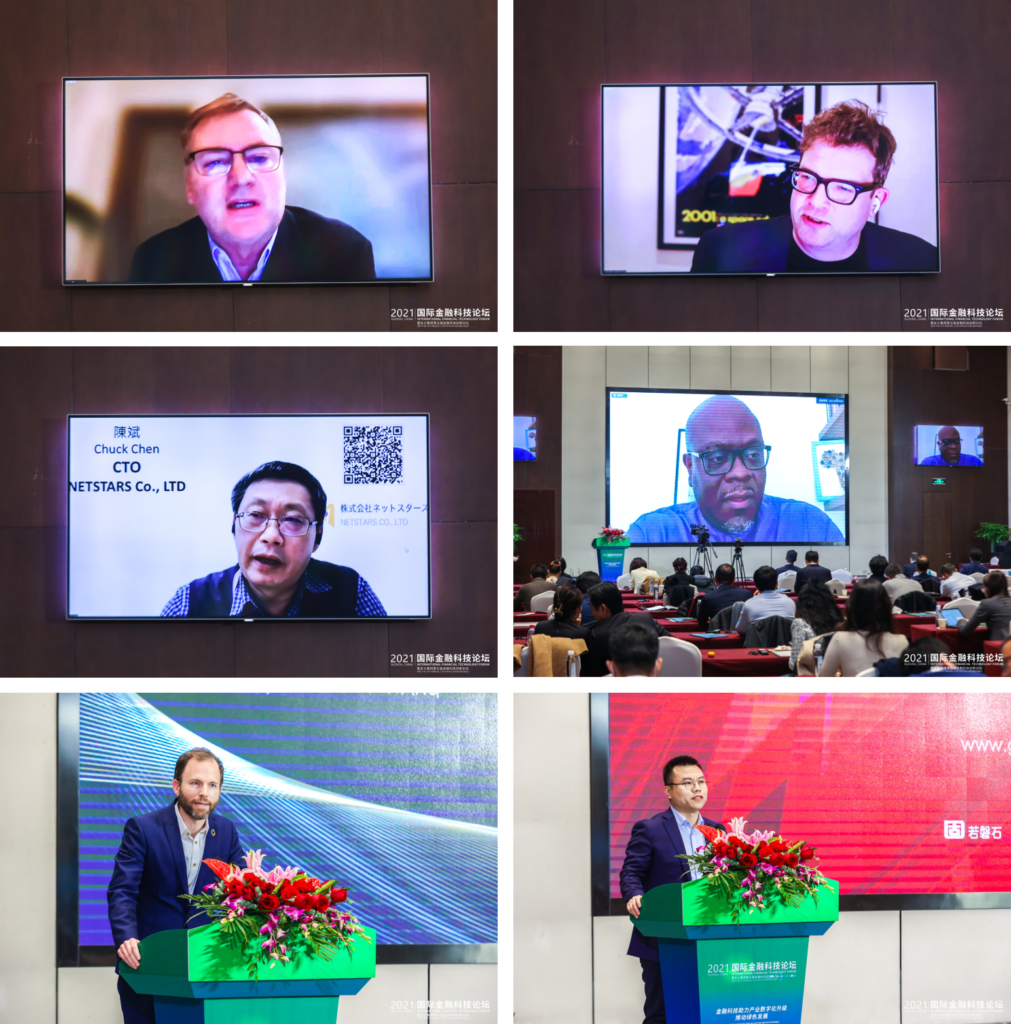 Apart from the keynote presentations, the conference also featured collaborative discussions and debates across a variety of topics during the roundtable discussions:
The Deputy Dean of Academics of Finance at FISF and the Founder and Director of Fanhai Fintech Research Center, Charles Chang, hosted roundtable discussions on "Financial Technology Empowering Industry Digitalization and Transformation", where panelists discussed digitalization of the consumer, health, and commercial credit industries and how data generation, verification and credentials, security, cloud computing, and AI are the core drivers of widespread digitalization. Panelists for the roundtable included Deqiang Chen, Founder and Chairman, Qichacha Technology, Doreen Deng, Vice President of Microsoft Greater China and Global Partner Solutions Lead, Gracie Huang, President and CEO, WIW Investment Management, Yong Wang, Senior Management Advisor, National Engineering Laboratory for Modelling and Emulation in E-Government, and Yi Huang, Professor of Finance at Fudan University.
Partner at LUN Partners Group, Kaede Kotsuki, hosted roundtable discussions on "Financial Development Trends of Digital Cross-border Payments", where panelists discussed cross-border payments between China and Africa, including the significance of RMB internationalization, practical application of digital RMB, and how innovative fintech companies can play a role in China-Africa trade. Panelists for the roundtable included Michael Sung, Founder and Chairman, CarbonBlue Innovations, Kelvin Zheng, Founder and CEO, Platinum Analytics, and William Ding, CEO, MFS Africa Asia.
Partner at LUN Partners Group, Carrie Chen, hosted roundtable discussions on "Advancing Sustainable Development through Financial Innovation", where panelists discussed the development of electric vehicles, manufacturing, and insurance industries in the new era of digitization and green technology. They also talked about how the allocation of capital enables enterprises to achieve sustainable development goals. Panelists for the roundtable included Shunsuke Makii, Shanghai Office Representative for Daiwa Corporate Investment Asia, Qiang Liu, Founder and CEO of CBST Battery, Flora Tse, Founder and CEO of BaySound, and Sebastian Gaudin, Founder and CEO of CareVoice.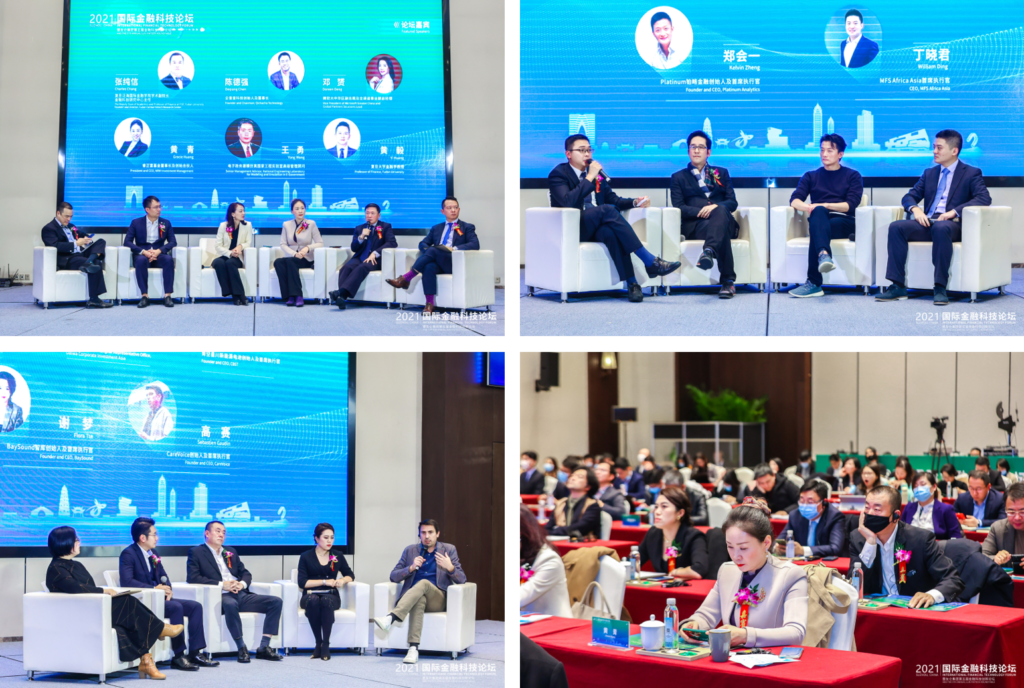 In addition to the keynote presentations and roundtables, SND Administrative Committee and LUN Partners Group officially signed a strategic partnership agreement. The two organizations will partner to jointly establish investment funds, invest in innovative technology companies within the SND, and help innovative overseas businesses enter China, localize their technologies and business models, and incubate their China businesses in the SND.