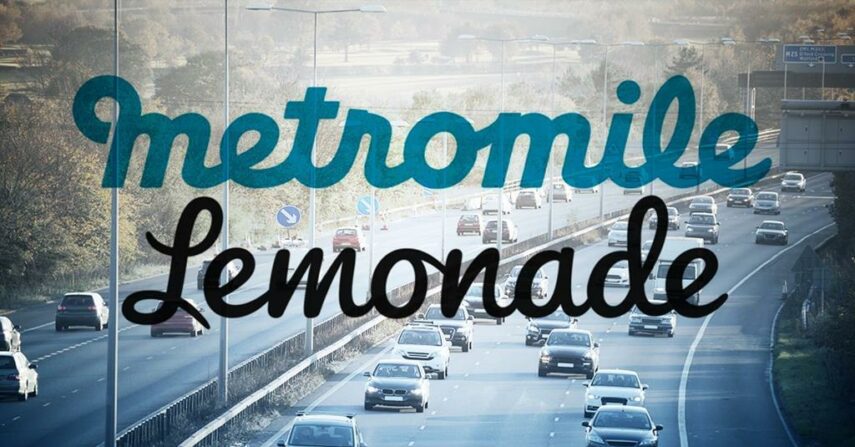 NEW YORK–(BUSINESS WIRE)–Lemonade (NYSE: LMND), the insurance company powered by AI and social impact, today announced the closing of the acquisition of car insurance provider Metromile. Metromile shareholders received 7.3 million LMND shares, while Lemonade received a business with over $155m in cash, over $110m in premiums, an insurance entity licensed in 49 states, and a team unsurpassed in harnessing precision data for auto insurance.
"We launched Lemonade Car a few months ago, and believe it's the most delightful product on the market. We also believe auto insurance is challenging for newcomers and disadvantaged by a lack of data which is why we bought Metromile," said Shai Wininger, Lemonade co-CEO and cofounder. "For ten years, Metromile's intricate sensors monitored billions of miles of driving, while their AI cross-referenced this data with hundreds of thousands of claims, to accurately score each tap of the brake and turn of the wheel. We believe that adding these models into the Lemonade Car platform will make the most delightful car insurance also the most competitive, precise, and fair. That's why we're so excited to welcome Metromile into the Lemonade family."
Most Metromile employees will transition to roles at Lemonade, and Metromile CEO, Dan Preston, has assumed the role of Senior Vice President of Strategic Initiatives.
"It's hard to imagine a better home for Metromile than Lemonade. While Metromile was at the forefront of using big data and AI in car insurance, Lemonade forged a parallel path for several complementary lines of insurance. That makes for a powerful combination," said Dan Preston, SVP Strategic Initiatives, Lemonade. "The upshot is that Metromile's mission to connect the world to personalized insurance receives a big boost today. While the Metromile brand will sunset over time, its promise to consumers will be realized bigger, better, and sooner now that we've joined forces."
The Metromile app and brand will continue in-market until all customers can be seamlessly transitioned to the Lemonade app and brand. Metromile common stock will cease trading on NASDAQ today.
About Lemonade
Lemonade offers renters, homeowners, car, pet, and life insurance. Powered by artificial intelligence and social impact, Lemonade's full stack insurance carriers in the US and the EU replace brokers and bureaucracy with bots and machine learning, aiming for zero paperwork and instant everything. A Certified B-Corp, Lemonade gives unused premiums to nonprofits selected by its community, during its annual Giveback. Lemonade is currently available in the United States, Germany, the Netherlands, and France, and continues to expand globally.
For original report, please refer to: https://www.businesswire.com/news/home/20220728005347/en/Lemonade-Completes-Acquisition-of-Metromile