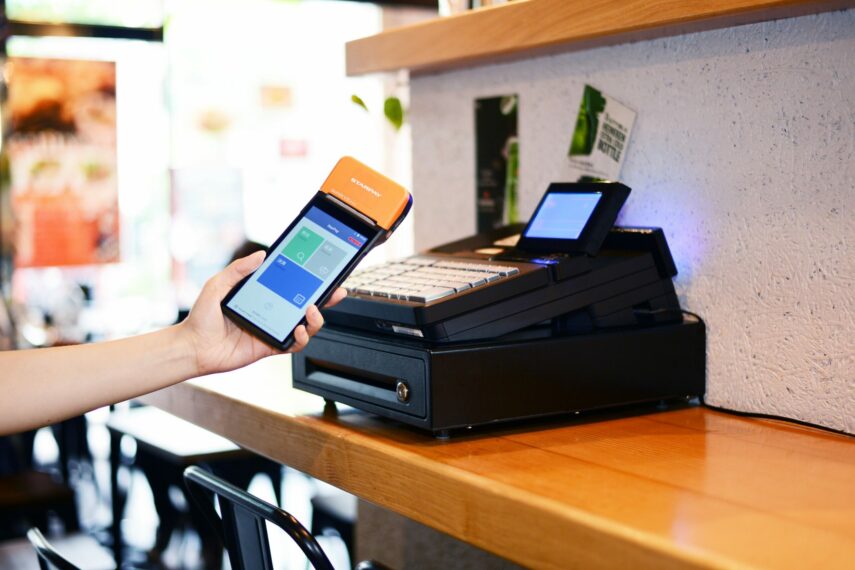 TOKYO – April 14, 2021 – Netstars Co., Ltd. ("Netstars" or the "Company"), the operator of Japan's largest QR code payment gateway, today announced the completion of a JPY6.6 billion funding round. The round, which was made through a combination of a capital infusion and the allotment of new shares, includes a JPY4 billion investment made from funds managed by global investment firm KKR; SIG and LUN Partners also participated in the round.
Headquartered in Tokyo and led by CEO Tsuyoshi Ri, Netstars is a payments aggregator and a FinTech company. The Company operates StarPay, Japan's leading payments aggregation solution which integrates a variety of payment providers into a single device or software platform, allowing for efficient point-of-sale processing for consumers across multiple payment apps. To date, StarPay is used by more than 280,000 merchants across Japan and has aggregated 37 payment providers onto its platform, including PayPay, LINE Pay, AliPay, WeChat Pay, and VIA.
Netstars will use the funding to advance its efforts to attract more StarPay customers and expand StarPay's network to include more member stores that accept QR settlements in Japan. The Company aims to support member stores in attracting new customers and retaining existing ones by enhancing Netstars' offerings and services, including a new StarPay mini-app development platform. Netstars will also expand its payment aggregation solutions overseas beginning in 2021, in cooperation with overseas financial institutions.
Comments from new investor
Eiji Yatagawa, Partner at KKR, said:
"KKR is pleased to have the opportunity to support the growth of Netstars, which delivers innovative solutions that promotes cashless payments. Led by its experienced management team, the company has developed the settlement infrastructure that is now the go-to solution for customers across Japan. In addition, Netstars is well-positioned to advance businesses' digital transformation and their shift from offline to online, which has become increasingly important during the COVID-19 period. KKR looks forward to leveraging our global network and experience investing in FinTech firms worldwide to support Netstars' business growth in Japan and overseas and support its preparations that may culminate in an IPO."
KKR makes its investment from its Asian private equity fund.
[About KKR]
KKR is a leading global investment firm that offers alternative asset management and capital markets and insurance solutions. KKR aims to generate attractive investment returns by following a patient and disciplined investment approach, employing world-class people, and supporting growth in its portfolio companies and communities. KKR sponsors investment funds that invest in private equity, credit and real assets and has strategic partners that manage hedge funds. KKR's insurance subsidiaries offer retirement, life, and reinsurance products under the management of The Global Atlantic Financial Group. References to KKR's investments may include the activities of its sponsored funds and insurance subsidiaries. For additional information about KKR & Co. Inc. (NYSE: KKR), please visit KKR's website at www.kkr.com and on Twitter @KKR_Co.
[About SIG]
Susquehanna International Group (SIG) is a global proprietary trading and broker-dealer firm founded with an entrepreneurial mindset and quantitative analysis. SIG consists of number of entities specializing in equities, bonds, energy, commodities, private equity and venture capital, and has more than 1,900 employees worldwide. As a venture capital, we focus on high-tech, media, consumer services and health care fields.
URL: http://www.sig.com
[About LUN Partners Group]
LUN Partners Group (LUN) is a global investment group established in Hong Kong in 2016, with headquarters in Shanghai. LUN specializes in the investment of high growth FinTech companies from around the world and takes a hands-on approach in value creation for its portfolio companies by supporting their corporate planning, strategic investment and M&A, and new market expansion.
URL: www.lunpartners.com
[About Netstars]
Netstars aims to deliver the cashless solutions in demand around the world by using QR-code settlement. Confident that the use of QR-code settlement, which involves the low costs of both adoption and operation and is highly expandable to various service types, will grow around the world in the future, it is making progress in providing its StarPay multi-payment gateway, planned to enable borderless, cashless settlement for global users, to stores worldwide
Address: 12th floor, PMO Nihonbashikayaba-cho, 3-11-10 Nihonbashikayaba-cho, Chuo-ku, Tokyo, Japan
Representative Director, President and CEO: Tsuyoshi Ri
https://www.netstars.co.jp
For original report, please refer to: https://www.netstars.co.jp/en/262/