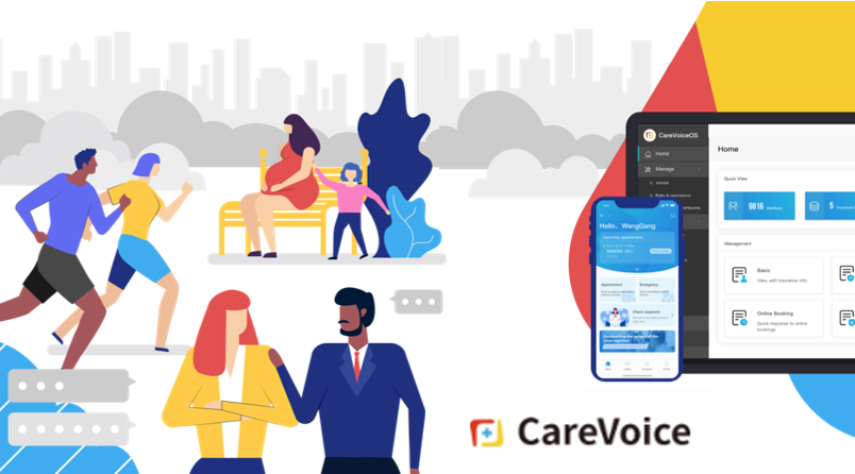 The CareVoice, a China-based health insurtech startup, announced that it has secured additional capital as part of its ongoing series B round. The company is targeting to raise an "eight-digit US dollar figure" for the round, which is expected to close in the next six months.
Investors that have joined the round so far includes Apis Insurtech Fund I, managed by Apis Partners, and existing backers DNA Capital and SOSV, among others.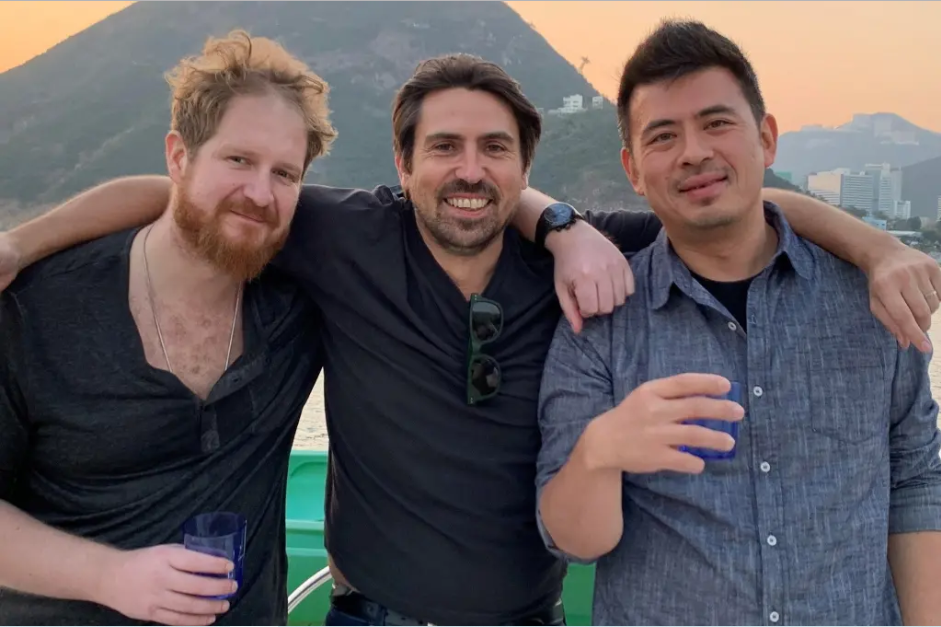 The CareVoice team: (from left) Jan Velich, chief business officer; Sebastien Gaudin, CEO; and Neil Liang, chief product officer / Photo credit: The CareVoice
Founded in 2014, the startup offers CareVoiceOS, a healthcare operating system that aggregates different third-party health technologies and services for customers of insurers. The company has teams based in Hong Kong, Shanghai, Singapore, and Paris. It was also part of various accelerator programs such as SOSV's Chinaccelerator, Ping An Tech Accelerator, and Insurtech Munich Hub.
A portion of the new funds will be allocated for The CareVoice's upcoming acquisitions, co-founder and CEO Sebastien Gaudin told Tech in Asia. However, he didn't mention specific details about the deals.
Besides this, The CareVoice will use the funds to accelerate the business and to roll out its new API-based (application programming interface) infrastructure and health ecosystem.
The company's recently launched plug-and-play open platform allows insurers to orchestrate a health ecosystem and create their own solutions, thus opening the market to players that don't want to use a third-party app. Through its API, CareVoiceOS enables multiple front-end solutions for insurers, giving them the ability to engage with their existing and future customers on any channel.
This new version of the platform will help The CareVoice cater to insurance businesses that are looking to offer these services in their own apps, explained Gaudin.
The platform will be introduced in two new markets first: Malaysia and Thailand. This will be followed by launches in other Southeast Asian markets, including Singapore, Philippines, Vietnam, and Indonesia.
The company is also planning rollouts in several markets in Europe and Latin America. The CareVoice is targeting to be present in 10 markets within the next six to nine months.
Its current headcount stands at over 50, but it plans to double its staff in the next six to nine months, hiring more customer service, delivery, and tech executives.
While Covid-19 has brought about many challenges, it also drove insurers' demand for digitalized solutions and health insurance, The CareVoice said in a statement. This helped the company to triple its revenues in the last 12 months and achieve EBITDA (earnings before interest, taxes, depreciation and amortization) positivity in the first quarter of 2021.
"We don't have a goal of being EBITDA positive or cash flow positive, but more reflecting of two things: the sales growth of the company and doing this without adding much expenses. But obviously we are investing in our product rollout, which is quite ambitious. So we have received additional capital from the ongoing B round," Gaudin told Tech in Asia.
He added that without the acquisitions, The CareVoice would hit break-even by the next 12 to 18 months. "But we will be doing some acquisitions, which is also part of our financing [round], so this will push our timeline for achieving profitability a bit further," he said.

With the expansion, Southeast Asia is expected to contribute to one-third of the company's total revenue.
According to the CareVoice, it has now reached 4 million serviceable members. Out of that number, 200,000 are yearly paid members, which has grown by 400% in the past six months.
The company said it has doubled its insurer clients to reach 30 players over the past 18 months. It has also deepened its collaboration and covered more markets with several major insurers, such as Generali, Cigna, and Prudential Financial.
The CareVoice will be leveraging these tie-ups to support its expansion plans.
The latest round comes after the startup raised its series A funding "worth in the range of US$10 million" in August 2019.
For original report, please refer to: https://www.techinasia.com/chinese-health-insurtech-carevoice-nets-funding-ongoing-seriesb-round